With vibrant and romantic getaway spots like Riviera Maya and Cancun and the Riviera Maya, you can't help but get excited about wanting to have your honeymoon there. So here are five of the top reasons why this is the hot spot for your romantic rendezvous and honeymoons.
Honeymoon Hospitality
Cancun is just like other Mexican destinations that are popular for how well they treat their visitors and honeymooners. It does not matter if you are in the central district of Cancun or out on the outskirts; you will always run into someone who is willing to help you in case you need assistance. Because Cancun has established itself as a highly reputable and hospitable location, you can always expect great customer service in your hotel and around town. So expect your hotel experience to be filled with lots of smiles and Mexican charm. You may even get an opportunity to become friends with some of the locals while out on your many adventures. You will end up experiencing VIP treatment everywhere you go which is sure to impress the harshest of critics who decide to vacation here.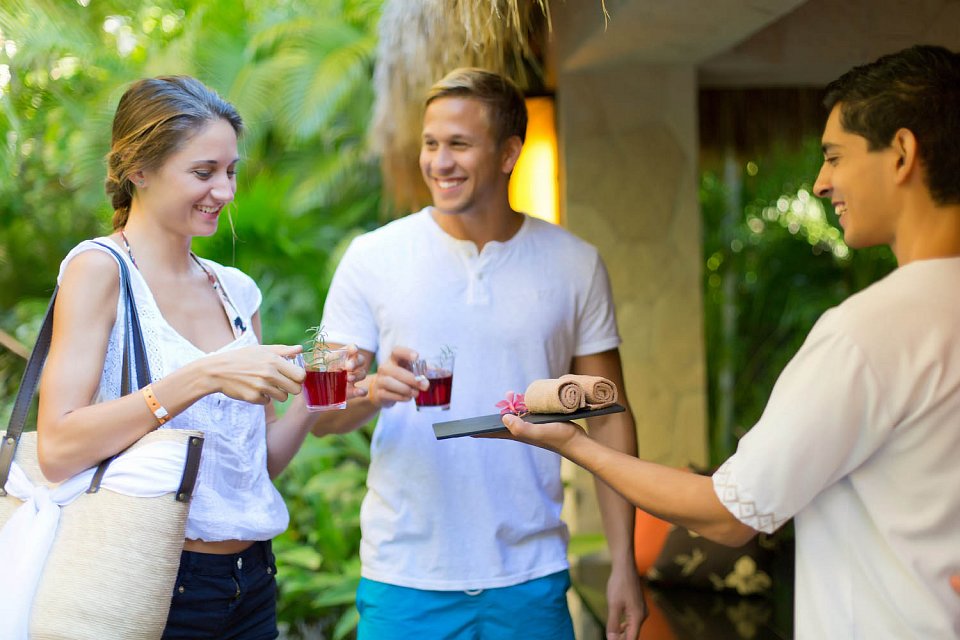 The "Wow" Effect
The people are known for how well they can wow tourists, especially those who are on their honeymoon. Although the peaceful and elegant scenery throughout Cancun is breathtaking, it's those bonus perks of being in Cancun that gives it the "wow" effect. You will soon discover that you can explore things in Cancun that you just can't explore in other locations around the world. And while you are at it, try swimming with the sharks or exploring the unforgettable Sian Ka'an Biosphere.
The Stunning Beaches of Cancun and Riviera Maya
It's no surprise that Cancun has some of the world's most elegant beaches just like other parts of the Mexican Caribbean coast. So relax with your spouse in a hammock built for two while watching the deep blue waves reach the shore. Stroll the beach holding hands while admiring how the palm trees wave to you as the wind blows. The marine life you will observe while snorkeling will leave you in awe.
As a newlywed couple, it is an important goal to create many exciting memories while vacationing in Cancun for your honeymoon. You will soon discover that there are a lot of things you can do while touring all of Cancun and its surrounding areas. Include a tour of the Mayan cultural ruins, the beautiful cenotes, and the underwater world while you're romancing in Cancun.
Affordability
Aside from the beautiful scenery, awesome adventures, and lively entertainment, there is a nice dollar to peso ratio that will help you cut many expenses for your honeymoon. For starters, the trip to the destination will save you a lot of money because flights to Cancun are usually less expensive than those to other tropical vacation spots. This is a great benefit for a place that is one of the world's most popular tropical honeymoon spots. With that in mind, you will have enough savings to really spoil yourself while spending this precious time with your lover.